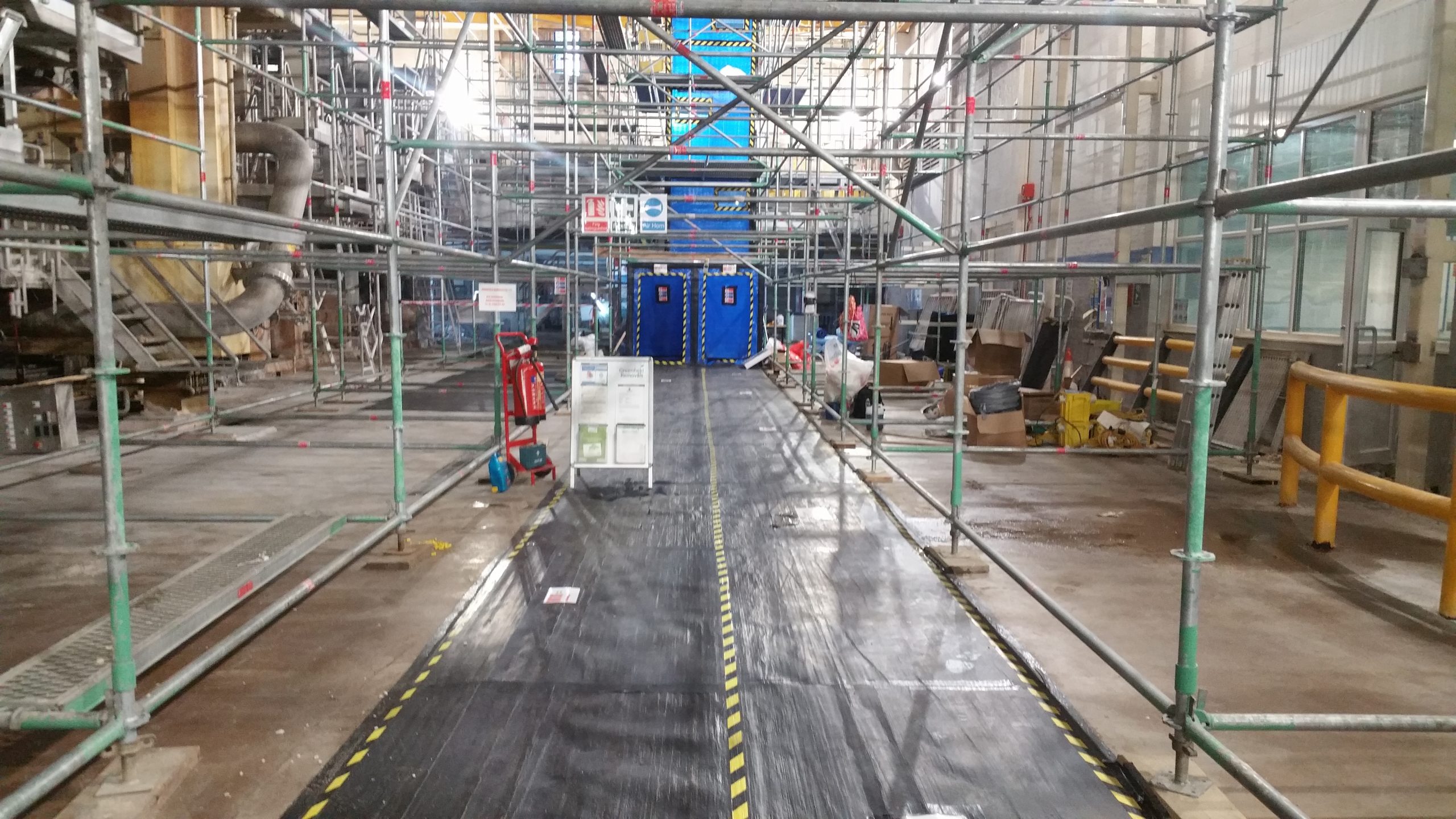 More Information
The large-scale and complex nature of the site presented a challenge to our site team. The site was classified as "live", with multiple contractors, with multiple contractors, including demolition contractors, undertaking works at the same time.
We capitalised on the use of multi-skilled teams to reduce the likelihood of overruns. Furthermore, rapid response teams were in place to assist in the completion of a critical programme, reducing disruption to the client.
There were a number of contractors working on the site, and it was vital that contractors communicated effectively with each other. Indeed, day-to-day coordination ensured the success of the overall project. Greenfield Removals Ltd acted as lead contractor, planning and coordinating the whole of the project and carrying out asbestos removal.
We ensured that we appointed a competent 3rd party scaffolding firm who held an appropriate asbestos licence for the works.
We utilised a number of asbestos removal processes to complete the works.
This was carried out in accordance with Greenfield procedures to minimise fibre release
Two enclosures were constructed using the building structure, FSC timber frame and standard polythene. The enclosures required on-site were extensive.
The airlock and baglock incorporated vision panels in addition to CCTV throughout to ensure we maintained 360 degree vision at all times.
After AIB removal, the ceiling grid and any other items in the ceiling void that could not be cleaned were removed followed by fine cleaning the enclosure, before the 4-stage clearance.
Get in touch